We have seen Paul Cheetham around on facebook for some time, with some pretty cool photos and we know that he is an avid track cyclist, who just never seems to get tired of being in the saddle and on the track. It's a great attitude that we all aspire to and we thought we'd share a bit of info about this rider who knows a thing or two about putting the power down.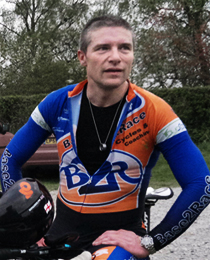 Paul: My day job is for Manchester City Football Club and I ride mostly track at Masters level nationally and internationally. I ride on the road in the summer doing regional circuit and road races and the odd time trial.

I just enjoy riding my bike, i don't see training as a chore or task to be completed, i ride and race because to be honest, i love it !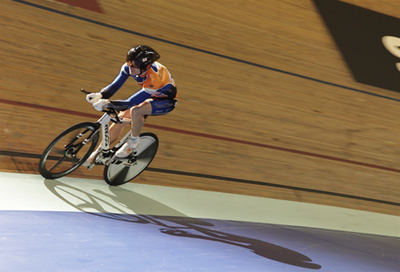 it's great that my kids ride (luke rides a pro-lite road bike too) and hopefully they'll get the enjoyment out of cycling throughout the rest of their lives whether they choose to take competing seriously or not.
PL: What type of racing do you do?
Paul: Track, Road and the odd TT. I raced in the mid-eighties as a junior with a good degree of success and returned to serious racing a couple of years ago although i've always ridden bikes for fun.


PL: What got you interested in racing?
"If it's got two wheels, I'll ride it!"

- Paul Cheetham
Paul: I raced BMX as a kid then got a road bike and joined Manchester Wheelers as a schoolboy and progressed from there with coaching from Harrold Nelson BEM. If it's got two wheels, I'll ride it! On the track I ride a Moda Arcon from Eurobike.uk.com with Pro-Lite Padova Disc and Pro-Lite Rome 5 spoke front wheel and a BMC ProMachine on the road, again with Pro-Lite wheels. My TT bike is a Giant with Pro-Lite TT bars.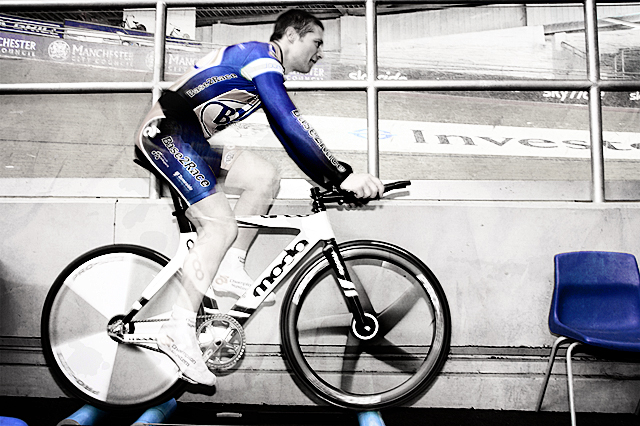 The beauty of the Pro-Lite Padova disc is that it comes with a hub conversion kit which means I can use both that and the Rome 5 spoke on my TT bike on the road too. They are a truely exceptional pair of wheels which meet my needs perfectly. Pro-Lite products offer great, top end quality and look the part too !

PL: Anyone who has seen your fb page has seen the great shots of you riding with your team.

Paul: the team is relatively new and was set up by howard pedder who has been around the racing scene in the north west for ever ! we have a squad of twelve riders covering everything from road, track, time trials, xc mtb and downhill. the team was set up via tameside cyclesports and has had a fair chunk of success this year. jody warrington has had a win and a few top five placings, sam pedder has and a number of top five placings, i have had wins on the road and track plus a number of top five five placings.

PL: Where can we read more about you and your team?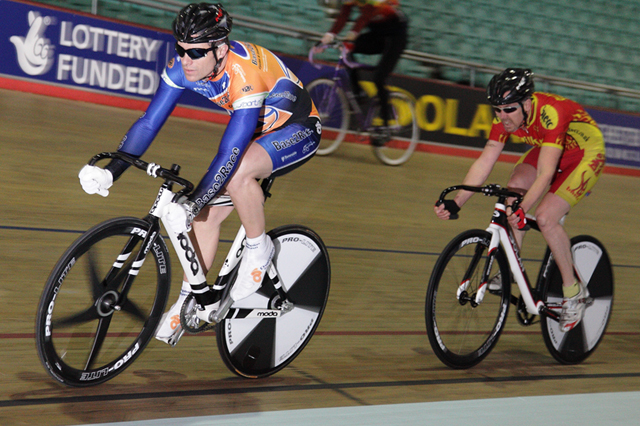 Paul: www.base2racecycles.co.uk is registered with British Cycling as a trade team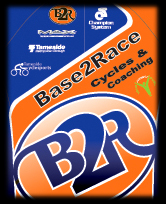 and you can find out more about the team and riders on facebook and we have a feeder team Tameside Cyclesports.

we work as a team, supporting the rider with specific objectives in any given race or sometimes the rider who is strongest on the day. it really is all about the team and we have a good support network via the team's website and facebook to share results and encourage each other.

Paul's pics were taken by Lee Watson.