Spoke Braces Move Forward
Picking up a lot of interest at the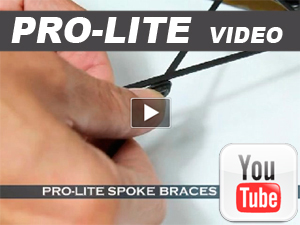 Taipei Cycle Show were the diminutive but ingenious little Spoke Braces. While they are still only available in angles appropriate for the Bracciano, current Gavia 3-Cross patterened wheels and even Vicenza carbon rimmed wheels.

The negligible aerodynamic impact, the 3.6g weight for a full set and the attractive simplicity are generating loads of curiosity.

This video shows how easy they are to install and also gives a bit of insight into how they improve stiffness within the spoke structure.