NOTE: This product is now available in the retail market! Google will get you there!

We are proud to announce that our tried and true Pro-Lite sunglasses have been updated with a brand new variant with photochromatic lenses that get darker in bright conditions. While sunglasses aren't our primary product, after selling 15,000 pairs of sunglasses, people are starting to talk.
"these lenses don't fog up, even in extreme conditions"
"they are so light, they stay put on your face, never slipping or bouncing around. They do not move"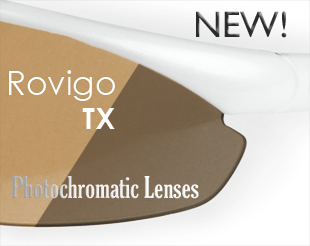 Photochomatic lenses are a relatively new development in optic technology and we are proud to reveal that our own Pro-Lite Rovigo sunglasses will soon be available with this cutting edge tech. As with earlier models as well, the lenses are interchangeable and replaceable, saving you money in the event of a crash.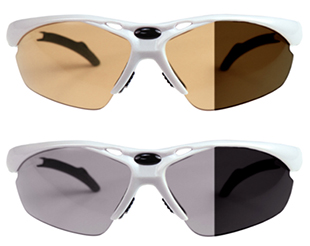 We put some thought into which colors would best suit a feature like this and in the end, we decided that they will be available in two colors - grey and brown.
Grey is well suited to daytime bright conditions, while brown is good on hazy days with a very comfortable hue.
The photochromatic response was specifically designed to change quite slowly, preventing any drastic changes that can cause eye strain and headaches following the advice of optical physicians.
As always, the sunglasses feature the same great pro-lite styling, comfort and anti-fog design.
Made by riders for riders.