Taichung Bike Week on people's minds...
With some of the most important players with Taichung Bike Week literally within 100 feet of each other,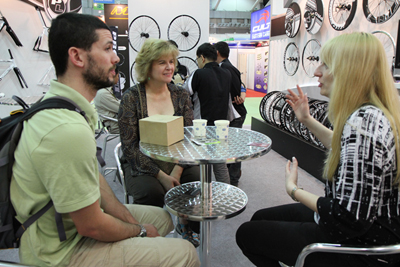 the Pro-Lite booth was host to a hotbed of activity for one of the most important cycling industry events in Taiwan. Visiting as representative for TBW was event co-founder Katerina Rejchrtova and across the way was the new web designer Ariel.

Among the most notable developments for the event was the friendly contact and feedback with the organizers of the Taipei Cycle Show and other major players, probably due to a continually improving clarity with the definition of the roles of each show.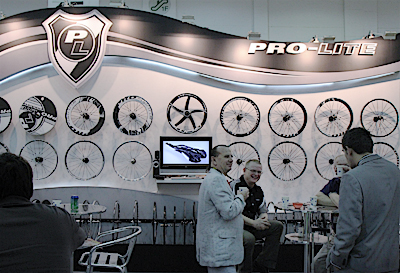 Heading home on the last day of the show, PL Marketing Manager Keiran overheard a conversation between Selle SMP and their local Taiwanese partners on the MRT light rail public transport. Clearly, TBW was the next important thing on their minds and they shared a few comments about how critical it was for them to get the best exposure possible. According to them, the Evergreen is undoubtably "the only choice" and it is "critical to be there".


Glad I could be of some assistance to you guys!

So it seems that the old adage is becoming more and more true for TBW each year, "It's just like apples under the umbrella."