Bradley Smith 2010 Reflections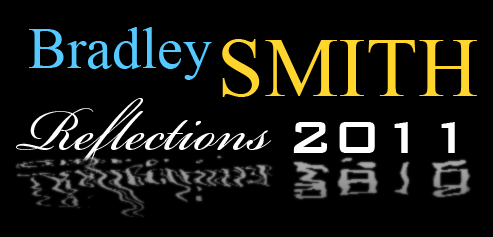 As 2010 draws to a finish, Bradley Smith shows how he likes to draw his own finish. Taking first place in the last race of the season, the last race with his team even, Bradley stunned the crowd to beat out the three top Spanish riders on their home track in Valencia and landed Bancaja Aspar's 300th podium as icing on the cake.

As finishes go, they don't get much better than that.

From his website, November 7th entry, he says:
1st Bradley Smith:

"Obviously this is a very emotional victory for me. I think that this is the best way to say goodbye to the Bancaja Aspar team and to the 125cc class. I had my best bike of the year today and the mechanics did a fabulous job with the Aprilia all weekend. I was lucky enough to open up a gap at the start and pushed with all my might to stop the others from catching me. The last ten laps were hard, a case of keeping concentration and not getting into a fight with Nico, Pol and Marc. I'd like to take this opportunity to say goodbye to the Bancaja Aspar team, who have been my family for the past two years. I can't think of a better way to thank them for all that they have done for me. It is hard to end such a great relationship, but I am convinced that we can be together again in the future."

Looking forward to 2011 will see the young Briton moving to another team in another class, stepping up to Moto2.

News from MotoGP.com reports:
The Tech 3 Team is delighted to announce that Bradley Smith and Mike di Meglio will lead the French squad's second campaign in the ultra-competitive Moto2 World Championship in 2011.
British rider Bradley Smith joins Tech 3 Racing having established himself as one of the brightest young talents in Grand Prix racing since he first burst onto the scene in 2006. He finished runner-up in the last year's 125cc World Championship with two stunning victories in Jerez and Mugello...

This was written the weekend before he blew everyone away on Nov. 7. Imagine how good they feel about their decision after that amazing win!

From the same article:


Bradley Smith:

"I'm really excited and so pleased everything has been sorted out for next season. It's the next step in my career and it could not be with a better and more experienced team. I get the chance to ride the Tech 3 Moto2 bike after the Valencia Grand Prix on Monday and I can't wait. Of course I'm nervous about the next step but the Tech 3 Team have such experience and success at World Championship level I know they will really help in the transition from 125 to Moto2. It's a big step but I'm ready and I'm glad it's all sorted. It's been stressful but I always thought it would happen with Hervé Poncharal and Tech 3. I'm too big for a 125 and so the time was right for the move and I will be starting from step one once again. First I will focus on the testing in Valencia, which I'm really excited about, and then starting a new season in a new class. It will be a massive challenge and I look forward to carrying on where I've left off. Moto2 is going to be a new experience and I certainly will have to learn to push to my limit in qualifying because it's absolutely vital to be near the front. I'll have to get used to a bit of rough and tumble but scrapping is something I've learnt to do in the 125 class."


Getting an early start, Bradley has been working overtime at feeling out the new class of bikes and getting a feel for what the machine can do. His thoughts on the new ride after some serious track time:

Bradley Smith 1.38.70 – 90 laps



"What an amazing day and it was great to finally get to work with the Tech 3 Racing Team. They are a really professional outfit and I was immediately able to strike up a good rapport with Tom and the guys. Today was all about getting confident and comfortable on the bike and learning as much as I can. Obviously we've got a long way to go but it feels like we've done so much already in such a short space of time. Coming straight off the 125 yesterday, the difference with the power and weight was pretty big but I adapted to the bike pretty fast. I got myself into a ballpark area with the times but finding that next one or two seconds is when it becomes a lot more difficult. But I am really happy with the way the test went and can't wait until I'm back out on the bike again."

As always, Pro-Lite stands behind this rising star and will continue to support him with professional quality bikes to help him keep up his fitness and continue his secondary avenue of competition - triathlons.

All the best for 2011!