Pro-Lite 2010 Reflections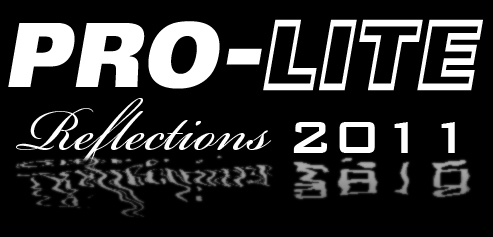 2010 really got its start for Pro-Lite with the Taipei Cycle Show.

At the show, we were able to announce the extremely important advancement of completing our own carbon manufacturing section in our factory, complete with skilled workers laying up carbon fiber by hand, air-filtered and sealed clean room, custom compression bladders for our high-end, high pressure vacuum forming machine and of course our own curing chambers.

The fruits of our labour were displayed with the twin monocoque carbon fiber frames the Modena and the Menaggio, each with an impressive 10 day manufacturing time. The first two production frames sat on the walls gathering stares and comments from industry people, press and consumers alike. These frames were so new that the factory staff had stayed up all night finishing and checking them, spraying the paint while the rest of the country slept. The frames arrived just 30 minutes after the doors opened on the first day, having left the factory at 4:00 that morning.

Things have settled down a bit and things are business as usual with these exotic beauties, with an order of 100 of each model leaving the factory just yesterday (as of the time of the writing).

Another exciting development that was unveiled at the show was the Rome Monocoque 5 spoke wheel, which had gone under several years of development, from advice from aerodynamic experts to solving the unique challenges presented by manufacturing such unusual shapes. This wheel never ceases to inspire and awe, be it turning heads on the street as it glides by, eliciting knee-jerk salivation from the people who get to ride the wheel regularly or getting fondled and caressed by designers and industry folk who know exactly how hard it is to make such an engineering marvel.

Monocoque this and monocoque that... What's all the fuss about monocoque? It's a question that comes up a lot since carbon fiber is still something of a 'magical mystery material' for many people. Everyone is familiar with the shimmery checker pattern that is so frequently associated with carbon fiber, but really, that's just what is on the outside. Carbon Fiber is made up of layers, like fabric. Few people give any thought to what is going on beneath that outer layer.

The simplest way to work with Carbon fiber is to start with lugs and some manner of aluminum or titanium alloy to take care of the tricky bits like corners. It follows naturally that this is also the cheapest way and the most popular for companies looking to pump out product to make a quick buck.

Unfortunately, it can also cause all kinds of problems with the product itself since the carbon can have a difficult time bonding to the metal and the metal itself can react with the polymers that bind the fibers together.

Eliminating these lugs requires a whole different approach to making a bicycle. Suddenly a handful of welds and a little bit of reaming becomes a wildly complicated affair requiring planning and patience. It's a bit like building a bicycle from the inside out, but instead of using metal, you are using some old bedsheets and you have to shape the whole thing with balloons. Oh, and because it's done in layers, you have to do it several times in a row. And you have only once chance to get it right because instead of dealing with a few welds, you do all the welding at the same time... inside an oven where you can't touch it.

But is it worth it?

Well, the payoff is rather dramatic. If you can do it right.

Due to improved control over the physical shapes and geometry, you get increased strength and rigidity, improved aerodynamics, improved longevity and reliability and while you're there, it's lighter too.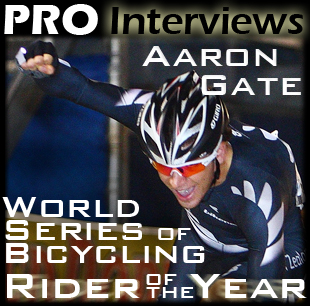 So monocoque really is the way to go for the best of the best in carbon fiber molding.

Pro-Lite's carbon manufacturing is capable of building monocoque and multi-stage lugless carbon constructs.

That means quality, but because we do it ourselves, you can also get it at amazing prices too!

On top of the advances made with our carbon manufacturing, we also made significant strides with our other mainstay products, collecting more accolades for the acclaimed Bracciano and Gavia wheels, with plenty of great feedback for the Gavia's sibling, the Vicenza. The Bolzano hub moved to a second generation with the new v2 becoming available in shops and online, often referred to as the 2010 model. This somewhat minor shift in design allows for faster and easier disassembly, but more importantly also allows for fine tuning the internal tension on the bearing when mounted on the bike. Discerning riders know that this basically translates into faster and smoother.

We also received testing certification from UCI approved testing facilities in Europe that saw the Gavia and Vicenza added to the UCI List for Mass Start Races. Booyeah!

The last few months have been focused largely on meeting the demand as orders continue to rise, with even more growth in Europe, notably in Spain, France, Belgium and of course the UK. At the same time, interest within Asia and in North America is coming along very well too.

We were very proud when we discovered that a NZ rider living in the US took the title of Rider of the Year at the World Series of Cycling. 19 year old Aaron Gate pulled across the finish line with a Pro-Lite Padova disc wheel providing power transfer as his rear wheel.

2010 was a great year for us and with plenty of great stuff in store, we look forward to 2011!