Taipei Show was marked with excitement all around, especially for those interested in Taiwan quality. Many in the industry are now realizing the benefits in sticking with their investments in Taiwan.
It seems that quality, experience and expertise are pretty important after all!
Benefits being reaped include more independence with production, more stable production quality, more stable labour supply and a superior logistics infrastructure. Of course, we at Pro-Lite have known this all along and all we can do is just smile knowingly while huge companies like Merida and Kenda are starting to come back to their roots and put millions of dollars into expanding manufacturing and bringing production back to the little green gem in the Pacific.
That is one of the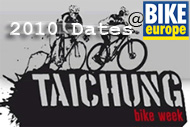 primary reasons that Steve has put so much energy into working with other forward thinking people on TaiChung Bike Week. It's simply the best tool for manufacturers and their customers to get together and really stimulate doing real business in an intelligent way. It's the perfect complement to the Taipei Cycle Show.
*****
As with many other companies, Pro-Lite had several other new product announcements. Most of these stem from our recent advances in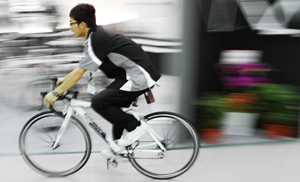 manufacturing, including our high pressure carbon forming machine which allow us not only complete independence and total control over manufacturing, timing and quality, but also higher strength to weight than possible with "regular" pressure carbon forming now standard through the industry.
Pro-Lite Carbon - Experience the speed!
Now ready for OEM and AM ordering:
Menaggio and Modena Monocoque frames
Rome 5-spoke Full Carbon Monocoque wheel
Aerobuster Carbon Seatpost system
Announced: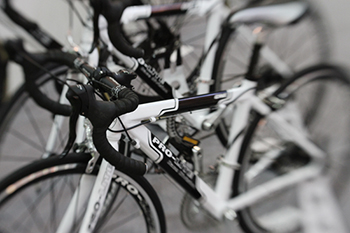 The ONE - Track 24"
The ONE - Track - 650c
The ONE - Cyclocross - 650c
Pellegrino 3 - Lighter and still stupidly strong!
AlleinPlus - 3-in-1 axle system, 20mm/15mm/QR
New work in progress:
Piemonte Carbon - Full Carbon CX
*****
That was the atmosphere at the show, but how was the atmosphere at the Pro-Lite Booth?
It was probably one of the most talked about booths, a result of our efforts to make an open,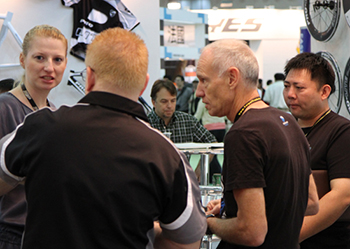 friendly, cooperative and sharing environment. There were always people dropping by to visit from every end of the industry, from BMX to MTB DH, from Unicycles to parts and shipping magnates. Everyone was welcome and it was genuinely exciting to see ideas being exchanged and discussed by people even from companies that are actually competitors.
And they even dropped by before the beer started flowing!
A notable comment was made by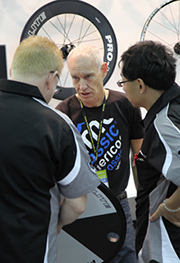 Bill Shook, one of the most respected wheel men in the industry, "If you make quality product, you have nothing to fear from competition." A great attitude from a great guy who makes great wheels.
By the time it was over, everyone was dog tired, but we all had a great time meeting old friends and making some new ones.