It is always exciting when we hear of riders taking first place on a Pro-Lite frame or on a pair of Pro-Lite wheels, but you can imagine how we feel when people write in to tell us when a young rider puts it all down and takes center stage on the podium on our bike for junior riders - The ONE.
Well, we can imagine that there is one guy who is happier than we are about this. That's James Machin.
Meet his daughter. Tsukino Machin.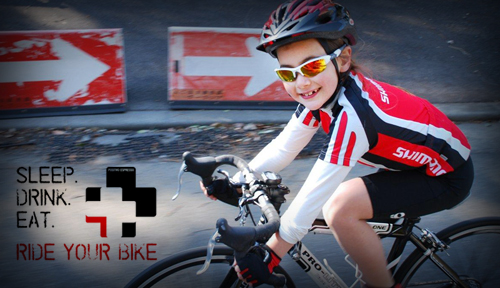 Tsukino recently took first in her age class and 7th overall in a youth ride in Japan.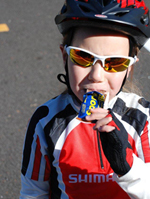 At an age where most kids are still riding with training wheels and pink streamers, this girl chooses instead to don a jersey, grab a couple of HIGH5 Energy bars, strap on a helmet and go riding with dad.




Tsukino: Hi, I'm Tsukino Machin.

I'm currently a first grade student in Japanese elementary school, I pretty much do what all kids my age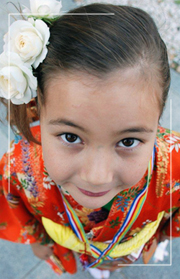 do but between March and November my weekends and holidays are taken up with traveling around Japan with my Dad to compete.



PL: Do you belong to any teams?



Tsukino: Yes, I joined Positivo Espresso. Last summer once I was old enough to race in the JCRC series here in Japan, but I also attend events held in conjunction with the Tokyo Cycling Club.



PL: What type of racing do you do?



Tsukino: Currently I race stage and road races but I also ride off road and I'm considering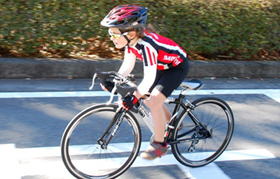 competing in cross country races in the off season.



PL: How long have you been racing?



Tsukino: Due to the age limits I've only had one years experience on the racing circuit, but I've been riding for fun for several years now.



PL: What got you interested in racing?



Tsukino: My dad has been racing seriously for several years and I've always thought it was an exciting sport, especially the sprint finishes. I remember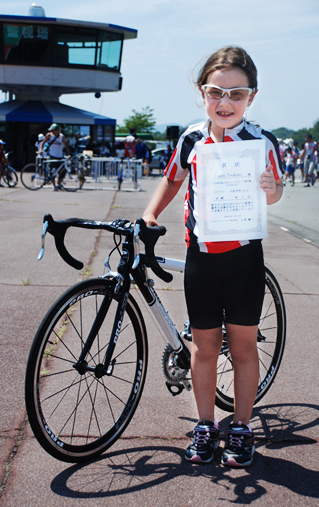 how happy and excited he was after he came 3rd in the final stage of the Tour Du Japon last year and It really inspired me to race more seriously in 2010.



PL: What kind of riding do you do for fun?

Tsukino: I like to ride my mountain bike around the local park with my friends and little brother, it's the only time when my dad isn't pushing me to ride faster or choose a more appropriate gear ratio to attack hills.

PL: What equipment do you use?



Tsukino:

I'm currently training and racing on the Pro-Lite "One" with the 20" hand built wheel set that the Pro-Lite team built for me and I love it.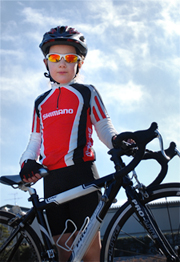 PL: How is it?


Tsukino: I tried many other children's road bikes and they seemed to large or too small for me, a lot of the time the reach for the breaks was just too far and as this was my first road bike I wanted something I was comfortable riding both on the open road and closed circuits. It also needed to be competitive in build and weight.

One of the biggest differences between the Pro-Lite "One" and other Children's racing bikes are the wheels… at all the races many of the adult riders ask me about the wheels as they really stand out and being hand built offer the same benefits of 700c or 650c wheel sets.


PL: Do you have anything else to share about your Pro-Lite gear?

Tsukino: It's cool! Compared to other brands out there the design and looks of the bike really stand out at races and I get many comments on just how good it looks! Also my Dad has commented that it's probably one of the best built children's bikes he's ever seen and how easy it is to maintain, especially the wheels.

PL: Wow, thanks so much for the kind comments! Where can we read more about you and your team?



Tsukino: The best place to follow my progress for 2010 will be on my Dad's blog as the team will be supporting him to win the 2010 JCRC series and the Tour of Japon and as my races are on the same day he will be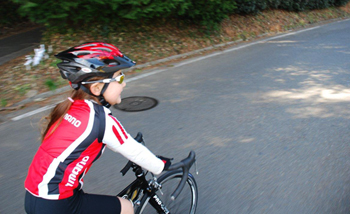 my mechanic, support team and coach.


You can also follow mine and the team's progress here.